As a gentle reminder, and to help set a positive intention for the day, we have created a digital wallpaper focused on the word Calm. 
Our designer, Ashley Verkamp, illustrated a soothing watercolor backdrop for you to use in hopes that it will bring you a visual cue to make time to carve out a moment of peace throughout your busy day.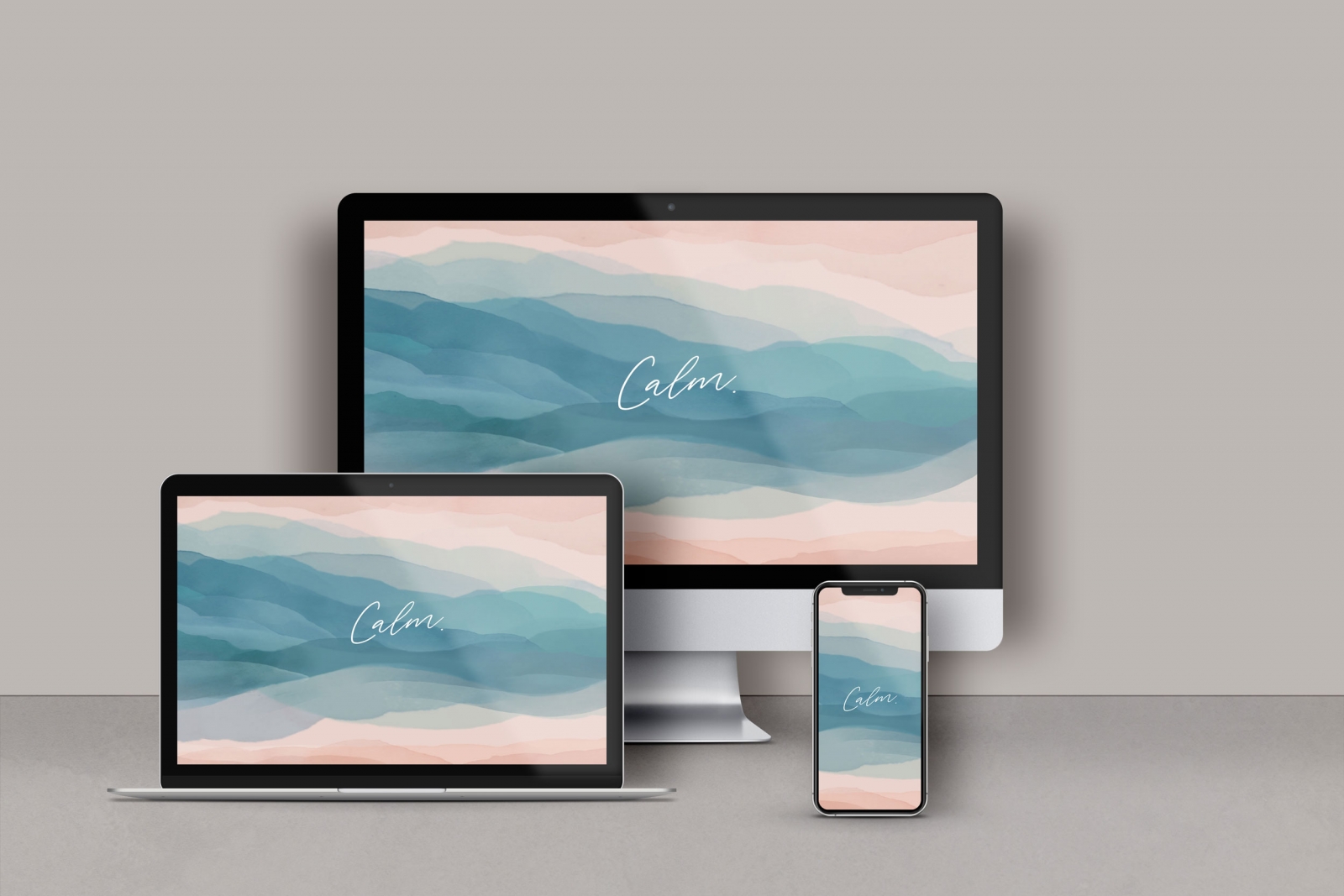 Below you can access and download the files to dress up your computer desktop and smartphones. 

To download for smartphones, click your favorite design below and save directly to your phone. Then go to your phone settings, choose wallpaper and save that image to your background.

To download for computer desktop, click on one or all of the links below. Upload files and save your favorite image as your wallpaper or screensaver.
Meet the Illustrator: Ashley Verkamp grew up in Ferdinand, Indiana. She attended the School of Visual Arts and graduated from Columbus College of Art and Design with a BFA in illustration. Since then, Ashley's work has included roles as a freelance illustrator, designer, layout artist, senior art manager, and art director. Growing up in the rural countryside as a child had a profound impact on Ashley, and presently, much of her work centers around themes of nature and wildlife. This has also fueled an interest in sustainability and green building methods, which inspired her to build an energy-efficient straw-bale home.
Currently, Ashley works at OFS as a member of the Blue House Studio design team. Her illustration work can be viewed on her website at ashleyverkamp.myportfolio.com, and prints can be purchased online through Zazzle, Society6, and Posterlounge.
---
To find out more about us and receive additional inspirational content, sign up to subscribe to our Imagine A Place magazine. 
Don't forget to click the links to download the design and follow along each month to grab more! Reminder, we also created this awesome Wellbeing worksheet. This is another great download to use that will help create balance in your life.